Description
Introducing the
Vika+
Flex
Easy fold, endless fun.


4'10" – 6'2″
Fits a Wide Range of Riders
MODULAR RACKS
Customize your Blix with Accessories
UP TO 45 MILES
Range per Charge

500W MOTOR
Powerful Hub-Motor
DISC BRAKES
Safe & Reliable Braking

DIGITAL DISPLAY
See Riding Data, Control Lights, & Charge with USB

LED LIGHTS
Integrated Front & Rear Brake Lights

PUNCTURE RESISTANT
Tires with Kevlar Technology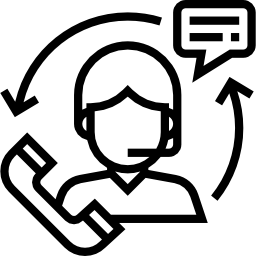 Folding Frame
The Vika+ Flex folds down to 36x21x28.5 inches, allowing you to bring it wherever you go and easily store wherever you are. Smart tip: Add a durable Blix Carrying Bag for extra protection
Easy to Ride
The new 20″ wheels with cushy 2.4" tires allows you to ride comfortably and safely on different types of roads.

Smart Mounting Points
With the custom designed Blix modular racking system, you have the option to customize your Vika+ for your needs. Smart mounting points in the front and rear let you add Blix racks, baskets and bags to bring everything you need.

Throttle
Use the throttle to ride without pedaling at all. The throttle can be fully used at any assist level and makes it easy to start and stop when riding.
Low Step-Through Frame
The low-step frame with only 16″ step-over height allows tall and shorter riders to easily jump on and off the bike whenever needed.
Integrated LED Brake Light
The front and rear lights are integrated into the frame and powered by your bike's battery. Activated during your ride, the rear light also has a built-in reflector and brake light that lights up when you brake.

Powerful Motor
The Vika+ Flex is designed with a powerful 500w rear hub-motor, making riding really fun and steep hills really easy.
High-Capacity Battery
The 48V battery is located under the seat for low center of gravity and better riding stability. With 614Wh it provides a range of up to 45 miles per charge.

Disc Brakes
Reliable disc brakes provide you with plenty of stopping power in both wet and dry conditions.
Fully Equiped
The Vika+ Flex comes with included color matched aluminum fenders, a rear rack with smart mounting points for accessories, and front and rear LED lights with a brake indicator.

USB Charging
Easily charge any device through the USB port directly from the display!

Smart Bell
Smart design is in the details. The small, but loud bell, is conveniently integrated into the left brake lever, allowing easy reach and a clutter-free handlebar.

7-Speed Gear Shifter
Easily shift gears with a twist of your right hand, allowing you to control your ride by shifting into the lowest gears on steep hills and into the highest gear to pedal in high speeds.

Power Auto Cut-Off
Ride knowing that you're protected from any unwanted motion forward when your brakes are engaged, as the battery power is automatically cut-off when brake levers are pressed.
User-Friendly
Since the very beginning, we've believed in the importance of making ebikes with an incredible user-friendly design. Every aspect and concept of the bike has been designed with the user in mind, created by the voice of the thousands we've met and talked to over the years. It's a bike from you, for you.
Designed for Convenience
The Vika+ Flex easily folds in three simple steps in less than 20 seconds, making it easy to store, and easy to bring. Folds into 36″x21″x28″ inches.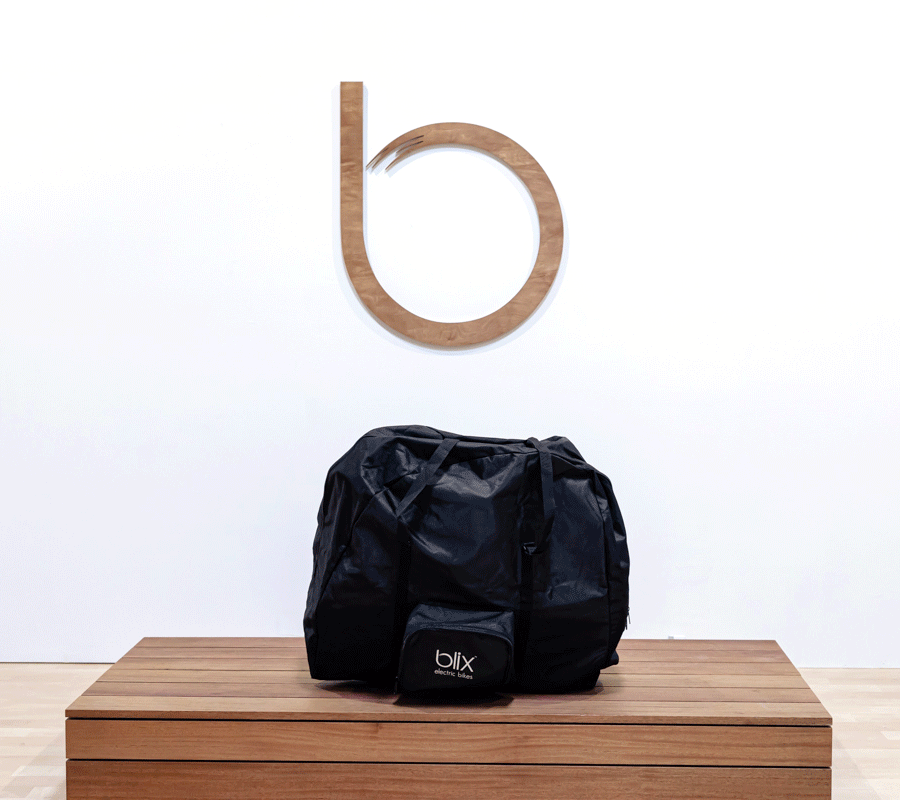 Endless Combinations
Customize the Vika+ Flex according to your needs and carry everything you need, for every adventure. With a loading capacity of 110 lbs, you can mix and match Blix accessories using the Blix unique modular racking system.
Unmatched Riding Experience
Vika+ Flex is designed to give you the absolute best riding experience. The included front and rear lights are powered by the battery, the rear rack is equipped with smart mounting points to easily install bags and baskets, and the color matching aluminum fenders and puncture resistant tires let you ride in any weather condition.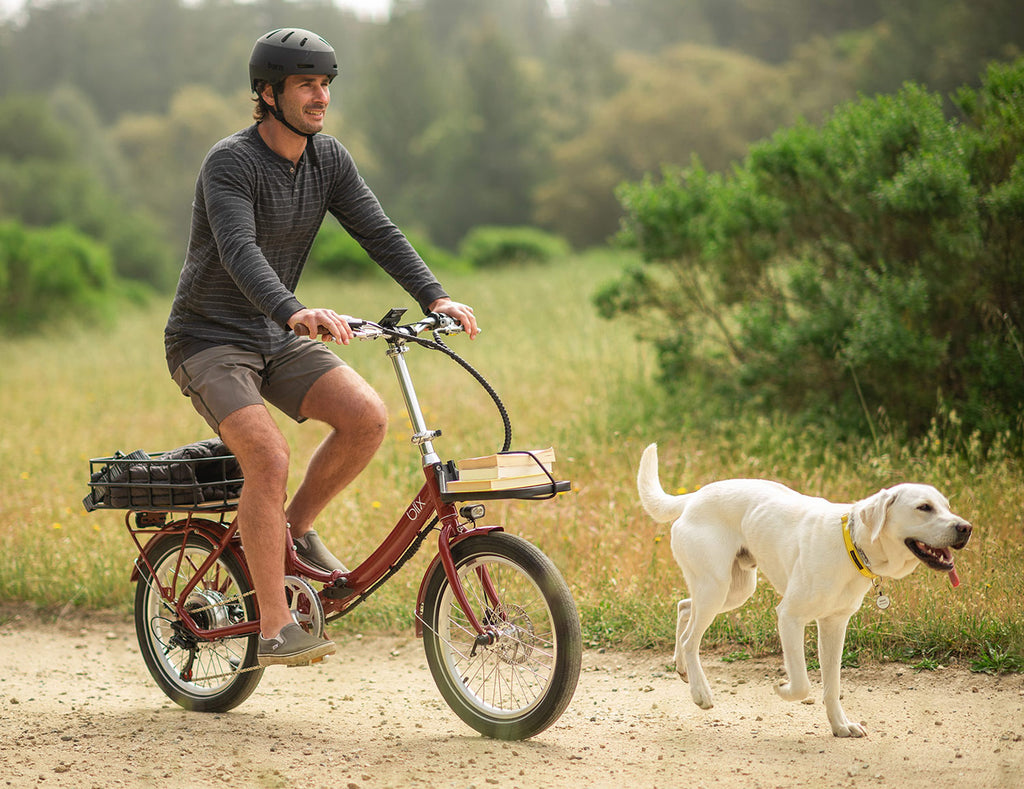 Safety
We pride ourself with building ebikes with a sharp focus on smart safety features that protect you, your loved ones, and your bike when riding out in the wild.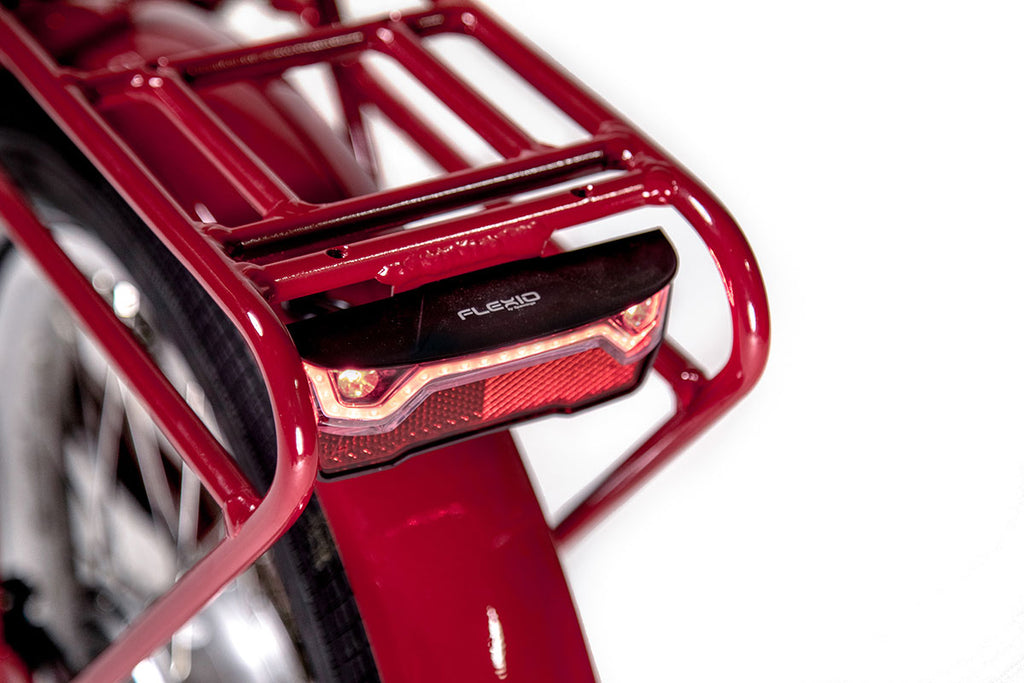 Built for Safe Riding
Ride safe with smart safety features such as a built-in brake light that automatically lights up when you brake, automatic power cut-off when you brake, and puncture resistant tires with Kevlar technology.

LED Lights

Power Cutoff

Reliable Disc Brakes

Puncture Resistant Tires

Reflective Tire Sidewalls

Integrated Bell
Performance
Great performance is key for fun riding. We build every Blix with a high-capacity long-range battery for long happy rides, a powerful motor for the steepest hills, and intuitive pedal assist and throttle for easy and fun riding.

UP TO 45 MILES
Range per Charge

6 HOURS
Charging to Full

614WH
48V Battery

500W
Motor Power Output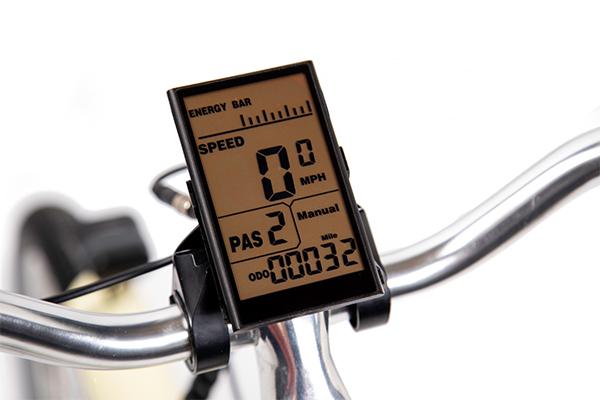 Blix Assist Technology
Control your entire ride with the display by choosing between 1-5 levels of pedal assist power, check your battery life, speed and trip distance. Or charge your phone or speaker while you're at it.

Pedal Assist

Battery Life

USB Charging

Speedometer

Tripmeter

Odometer
Spec + Sizing Guides
*Specs may change at any time, based on availability*